Biography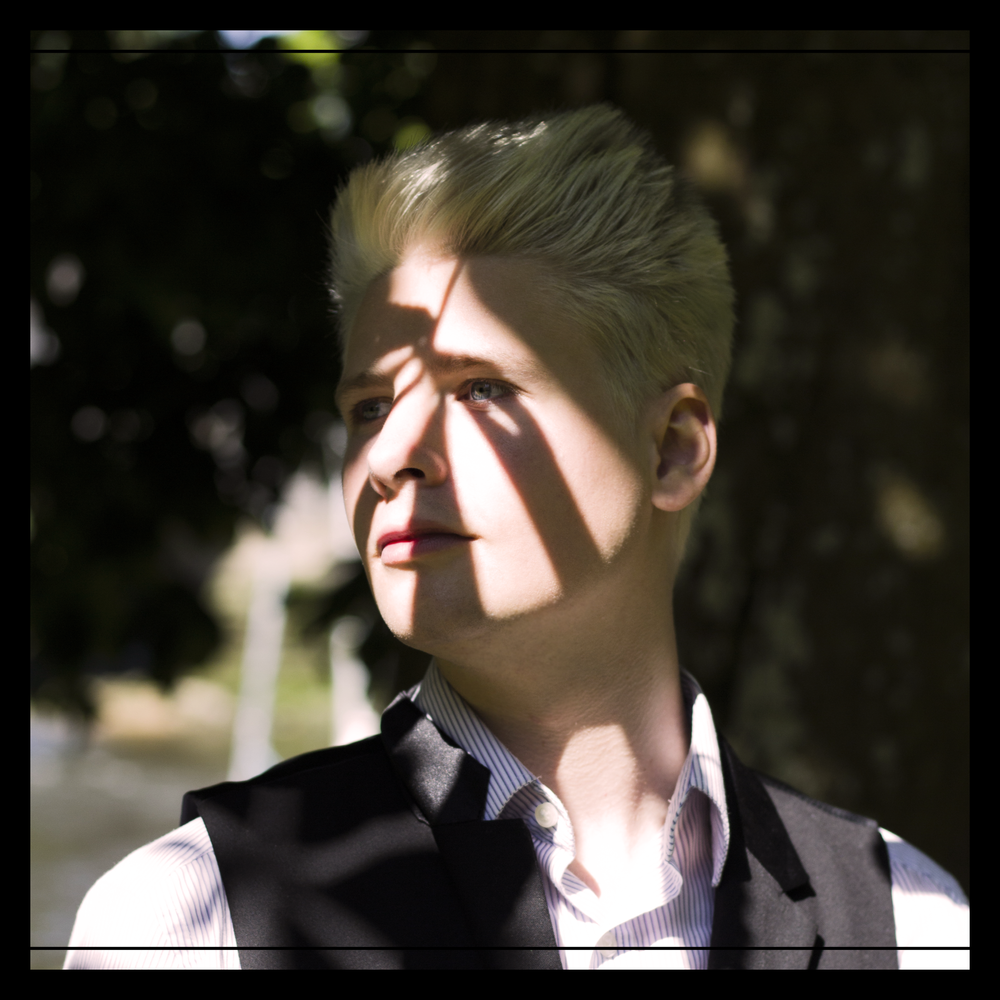 Jordi Storm is a vocalist, composer and multi-instrumentalist. Originally from Devon, England, he is now living in Vaasa, Finland. For as long as he can remember, Jordi has been making music. His music is greatly influenced by the world around him. Inspired by the magic and the beauty of nature, his music has an ethereal quality to it which makes it quite unique. While there is no one specific genre one can use to describe his musical style, his music falls within the realms of Celtic, New-Age, World and Folk.  
When Jordi performs live, he often chooses to support his voice with the Celtic Harp. Since his childhood however, he has had a long-lasting passion for self-learning a wide array of instruments, having taught himself to play the piano from the age of 6. He enjoys implementing his menagerie of musical instruments in his recordings, some of which include the Finnish kantele, Irish Low Whistle, recorders and whistles, hand-percussion, amongst others. Above all, he enjoys using his voice as an instrument, often recording thick layers of harmonies, and singing in his own constructed language, Etherean.
Jordi released his debut album The Brightest Star in August 2018, dedicated to his late mother. He has dabbled in the world of Sample Libraries, having recorded the samples of his first Celtic Harp for Versilian Studios' Ethereal Winds Harp, and sampling his current Celtic Harp and his voice for Ethereal Winds Harp & Voice II. Jordi has collaborated with German musician Merry since 2011, releasing music as a duo under the name of Forest Elves. He has actively been creating original music and arrangements of video game and film music for his YouTube channel since the age of 13. His voice can be heard on Tomoki Miyoshi's official remix album FORGOTTEN MEMORIES for the game Lost Sphear, which was a sequel to the game I Am Setsuna, both published by Square Enix. Jordi's harp performance can be heard in Matthew Chastney's soundtrack for the virtual reality game Tin Hearts developed by Rogue Sun, a team of developers who met while working on the Fable Franchise at Lionhead Studios.
In the summer of 2021, Jordi began studying Finnish folk music in the village of Kaustinen. The heart of folk music in Finland, Kaustinen hosts the biggest folk music festival in all the Nordic countries every summer. As of 2022, Jordi has worked with NCSoft as a vocalist, providing voice for their Dark Elf cinematic for the game Lineage W. The rest of the year will see him fully immersing himself on composing original music, as well as recording, both for himself and for other projects.